Not sure what gifts to buy for kids this year? Look no further, Shop876kids has curated our predictions for the hottest toys in the Jamdown for 2020 Christmas.
Our online store is packed with amazing and cool things for cool kids, you are bound to find something that meets your child's interests and your budget, but here are our predictions for the most popular toys this year.
This is your guide to beating the rush and shopping early for gifts!!
All things L.O.L
It seems that surprise toys are here to stay and the Queens (and Kings) of the Surprise Toy Kingdom are the L.O.L Surprise dolls! There are the O.M.G fashion dolls, their little sisters and brothers, JK, Lils and pets to choose from, the variety endless. Shop the L.O.L Surprise store at Shop876kids https://shop876kids.comproduct-category/toys/l-o-l-surprise-store/
Manufacturer's suggested age: 3 years and up
Hexbug Junkbots
Think boys have been left out of the surprise toy trend?? Think again, with Hexbug Junkbots you never know what parts you'll get to build your own static robotic model. For kids, these playsets can be combined for play making their own characters and adventures. The fun is only limited by imagination when crafting these mini models, dolls and heroes. These alien powered toys for kids bring out the creative side of girls and boys in a brand new, astonishing unboxing experience.
Air Hogs Super Soft Stunt Shot Indoor RC Stunt Vehicle
Stunt Shot's super soft foam wheels are prefect for playing inside, it drives on soft wheels one any surface with ease and wont wreck walls, furniture or floors. They can do flips, 360-degree spins, wheelies, rebound off walls, race down stairs, drive over objects and more! It's fun and easy to master stunts anywhere indoors no matter the terrain!
VTech KidiZoom Creator Cam
Toys are way more advanced than they used to be and in the youtube age, this kid-friendly gadget is a winner. The creator cam is perfect for your little content creator and lets them create their own HD videos and comes with on-camera editing, a green screen and a tabletop tripod/selfie stick. Choose from 20+ animated backgrounds to set the scene!
Manufacturer's suggested age: 5 years and up
Na! Na! Na! Surprise 2-in-1 Fashion Doll & Plush Pom with Confetti Balloon Unboxing
Also from MGAE- the makers of the L.O.L surprise series, comes the Na! Na! Na! surprise soft body fashion dolls! They are super cute and cuddly and also come with plush hand bags, back packs for your little one! The doll is the prize but the unboxing is part of the experience with the incredible confetti balloon. Open the package to find a real balloon. Inflate the balloon with included paper straw, then pop for a confetti surprise.
Manufacturer's suggested age: 3 years and up
Rainbow High Dolls
Rainbow High Dolls were launched just July 2020, but already they are becoming a must have fashion doll! The dolls come in a rainbow of colours and they all attend Rainbow High a school dedicated to the arts. In our opinion, the coolest thing about this doll are the on trend hair colours and get this, they have real eyelashes!!! What?!!! yyasss!!! Real rooted eyelashes!! The dolls are poseable, and come with very cool mix and match fashion pieces and 2 pairs of shoes! Check out the hair studio and fashion studio playsets too- they are super cool and fun to play with. The dolls also have their own YouTube animated series- with new episodes every week.
Manufacturer's suggested age: 3 years and up
Fisher-Price Laugh & Learn Grow-the-Fun Garden to Kitchen
We are not leaving out the toddlers- parents are scooping up this Two-sided, garden-to-kitchen playset with 30+ play pieces, colorful lights, music and learning content for fresh pretend play.
The Smart Stages learning content changes as baby grows and teaches the alphabet, numbers, colors, shapes, opposites, healthy eating, manners and following directions.
In the garden, toddlers can "plant" flowers, sort fruit & veggie shapes, turn the lights on & off, gather eggs, spin the tomatoes and "stir" the honey
In the kitchen, kids can "mix" smoothies in the blender, flip through the recipe book, "prep" a tasty meal and serve it
For toddler and preschool gardeners ages 18-36 months
Manufacturer's suggested age: 18 months to 3 years and up
Lego Sets
You can buy Lego sets that are themed to probably any and all of your child's unique interests. Classic Lego for creative building and play, Ninjago, Star Wars, Toy Story and other movies and animation the list goes on and on for hours of fun and creativity. Lego turned 88 years old this year, what more can we say!!
Manufacturer's suggested age: 18 months and up depending on the sets
Hatchimals Pixie Crystal Flyers
The latest from Hatchimals, this rechargeable toy flies and honestly reminds me of Sky Dancers from the '90s! You can choose from a purple or pink fairy flyer, and once they're hatched out of their glittery crystal egg, the flyer's wings will flutter and spin until they fly. A sensor in their feet will alert them to your hand, meaning they'll follow your hand as you move it around so you can instruct the toy to fly high or low. 
Manufacturer's suggested age: 3 years and up
Remote Control Boats
The Remote Control boats are for big kids and adults that still love RC boats! These new generation of toys can hit speeds up to 15 MPH(25km/h). Before you make your selection make sure you get the models with capsize recovery features which means you don't have to get into the water to rescue your boat!
Manufacturer's suggested age: 6 years and up depending on the model.
Little Live Gotta Go!
This hot-pink flamingo sings a toilet song, repeats what you say to it, and poops after you feed it. It's a crazy toy we know !!! 🙂 but this was the number one trending toy this year!!
Manufacturer's suggested age: Best for 4+ year olds.
Healthy Roots Doll- Zoe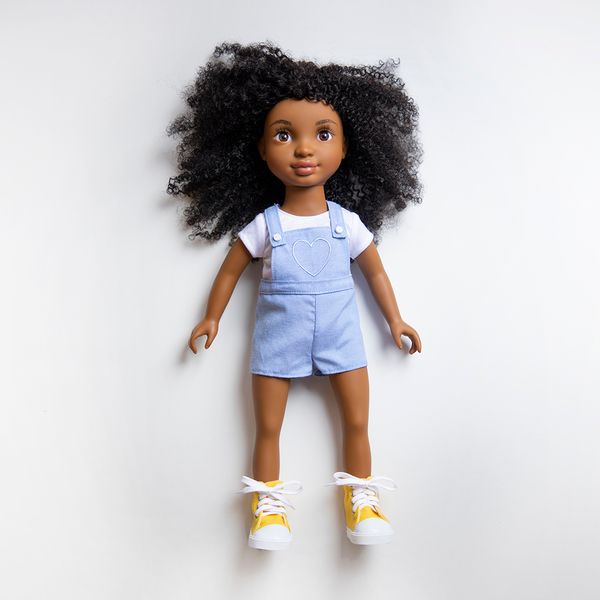 The breakout star for this year!! Miss Zoe is sold out and back ordered! Shop876kids should be receiving our shipment in time for the holidays. Limited quantities! Zoe is for kids ages 6 and up from the Black-women-owned brand Healthy Roots. Zoe's hair is specially designed so kids can wash and style it in any way they can think of. They can use real products on her hair and try out countless styles from puffs to box braids. Zoe has won the 2020 National Parenting Product Awards and the Good housekeeping 2020 toy of the year to name a few!
Manufacturer's suggested age: 6 years and up
Anything Slime
Making Slime is still a sought after activity in 2020, we are not quite sure if this hot trend will ever sizzle. From glowing in the dark slime, glitter slime, galaxy slime, colour changing slime there is much variety! Shop shop876kids search slime and you will see what we are talking about!! :0
Manufacturer's suggested age: 6 years and up
Kinetic Sand- quite possibly the new satisfying not slime standout?!
Feel the difference with Kinetic Sand, the original magical, moldable, and mesmerizing sand. Its unique formula makes it stick together so it easily shapes and molds. Once you pick Kinetic Sand up, you won't be able to put it down- sssoooo satisfying!! Also available in a variety of colours and activites!
Manufacturer's suggested age: 3 years and up
Fisher-Price Linkimals
If Adorable was a toy! Meet your baby's new crew of singing, counting, talking, laughing, teaching friends! Activate one and they all come alive! Each sold separately but they all have special and unique features- collect at least 2, or them all !! 🙂
Manufacturer's suggested age: 9 months and up
Harry Potter's Invisibility Cloak
Now Muggles can disappear too!!
Toy of the Year winner! The Invisibility Cloak has won the biggest award of them all at New York's Toy of the Year 2020 awards (the TOTY's) for innovation!
Imagine being invisible? Imagine no more! This official Warner Bros. Invisibility cloak costume perfectly replicate the original cloak's magical effects!
Save your invisible scenes! Save photo's or video to your smartphone or tablet's camera roll for instant recall. Vanish from view with this amazing Harry Potter toy and collector item. The perfect Harry Potter dress up or Costume play for kids, adults and Harry Potter fans of all ages.
Manufacturer's suggested age: 6 years and up